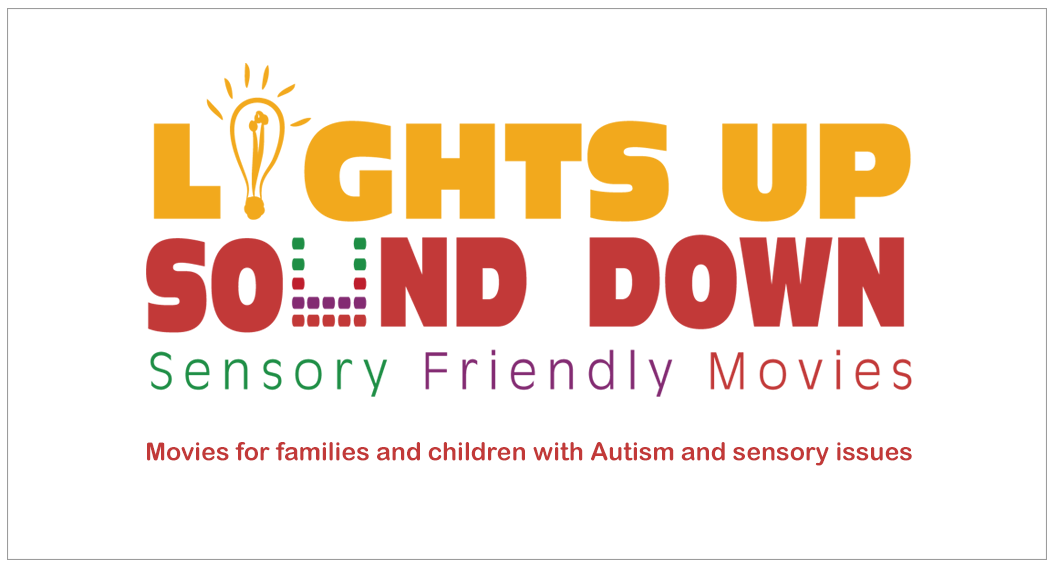 Planned by Jacob's Ladder, at the Portage IMAX Theater (6550 American Way, Portage, IN), Lights Up Sound Down is a recurring event taking place on the third Saturday each month from 10am-1pm.
Lights Up Sound Down is a special movie showing for children with sensory issues/special needs.  With the lights up higher than normal and the sound turned down to medium, an amazing opportunity is created for families to be able to visit a movie theater, especially if their child is intimidated by loud noises or bright lights. After the movie, join us for lunch, crafts, and activities for all ages!
The admission cost is $5 per person.  You can purchase your tickets in advance on our website by credit card.  Cash only accepted on the day of the event.  We appreciate everyone reserving tickets in advance (this helps us plan how much food we need, how many craft supplies to bring, how many volunteers to bring, etc.).  Please visit our calendar page to view all upcoming events, or click on an event below to register.
We are excited to see many of our Jacob's Ladder patients and their families at this fun event!
Please note that Jacob's Ladder will not be hosting Lights Up Sound Down in August 2017.
Join us instead for the Inflatable Obstacle Course Fun Run at Sunset Hill Farm on August 20th!