Mary Massery's Breathing Course – PART 2
(Formerly titled IF YOU CAN'T BREATHE, YOU CAN'T FUNCTION)
Integrating Cardiopulmonary and Postural Control Strategies
in the Pediatric and Adult Populations
Hosted by Jacob's Ladder Pediatric Center
Participating Sponsor

Transcend Orthotics & Prosthetics


(formerly Midwest Orthotic & Technology Center)
Friday, July 23
rd

  from  7:30 am – 5:30 pm CST (8 contact hours)
Saturday, July 24th, from 7:30 am – 2:00 pm CST (5 contact hours)
APTA IN Approval: 
006987887C1489;  IOTA Approval: 2020013; IPTA IL Approved
MPTA Approved              
COURSE DESCRIPTION
This course, developed by Mary Massery, will challenge the practitioner to make a paradigm shift: connecting breathing mechanics and postural control with management of trunk pressures. Using Dr. Massery's model of postural control (Soda Pop Can Model), the speaker will link breathing mechanics with motor and physiologic behaviors (a multi-system perspective).  The speaker will present novel research demonstrating the role of vocal folds as postural stabilizers, extending the concept of "core stability" from the vocal folds on the top of the trunk to the pelvic floor on the bottom.  Numerous interventions will be presented that use positioning and ventilatory strategies to optimize motor performance.  Neuromotor breathing retraining techniques and manual assistive cough techniques will be the focus of treatment labs.  Multiple patient cases will be presented throughout the course.  The emphasis of the course will be on developing practical, quick clinical solutions for pediatric and adult patients in all practice settings.
NOTE: This is a continuation course.  You must have attended one of the following to be eligible for this course:
"Day

–

1 of MM's

3-Day

Breathing Course"

"Linked: Breathing and Postural Control"

"

Breathing, Talking and Postural Control

… school

–

based therapy
COURSE OBJECTIVES
At the conclusion of Part 2, participants should be able to:
Present a multi-system (physical and physiologic) evaluation of motor impairments

Identify the

variations of "normal"

breathing patterns and discuss the efficiencies/inefficiencies for 

individual patient conditions.

Evaluate need for, and demonstrate, appropriate neuromotor retraining techniques for patients with 

ineffective breathing/postural control strategies (health or participation deficits)

Participate in a live patient demonstration (if a patient is available) and suggest possible evaluation and 

treatment ideas based on the course material.

Design a targeted airway clearance program using the principles of mobilization, expectoration and oral 

management

Demonstrate airway clearance techniques, with an emphasis on manual assistive cough techniques, and 

apply an airway clearance algorithm to specific patient conditions.

Identify thoracic cage/spine restrictions as they pertain to breathing mechanics and postural control (a very 

brief introduction musculoskeletal issues).

Evaluate need for, and demonstrate, neuromotor retraining techniques to improve breath support for 

voicing and postural control (eccentrics).

Suggest means for incorporating the course material into therapy activities in your clinical setting 

immediately.

Course Experience Level:

Basic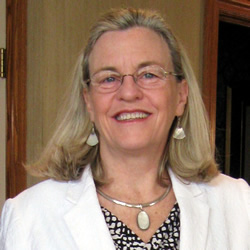 COURSE INSTRUCTOR:
Mary Massery, PT, DPT, DSc 

Course Instructor:
Dr. Massery received her BS in Physical Therapy from Northwestern University in 1977, her DPT from the University of the Pacific in 2004, and her DSc from Rocky Mountain University in 2011. Her publications and interests focus on linking motor behaviors to breathing and/or postural mechanics in both pediatric and adult patient populations. Dr. Massery has been invited to give over 900 professional presentations in all 50 US states and 18 countries worldwide.
Mary's DSc research was conducted under the guidance of world renowned PT researcher, Dr. Paul Hodges, (Director of the NHMRC Centre for Clinical Research at the University of Queensland in Brisbane, Australia), as well as Dr. Victoria Moerchen (Director of the NHMRC Centre for Clinical Research at the University of Queensland in Brisbane, Australia), as well as Dr. Victoria Moerchen (University of Wisconsin, Milwaukee, WI), and Dr. Marshall Hagins (Emeritus Professor, Long Island University, NY, NY). The aim of Mary's research was to establish a link between the glottis (upper airway) and postural stability (balance) and was published in the Journal of Applied Physiology.
Clinically, Mary is known for her multi-system approach to analyzing motor dysfunction; recognizing the interactions between the cardiovascular-pulmonary, musculoskeletal, neuromuscular, integumentary and internal organ systems, and determining which system is the primary deterrent to optimal motor function and which system is likely a consequence of those interactions. This is the primary message of her continuing education presentations and patient consultations.
FINANCIAL DISCLOSURE: MasseryPT is not associated with Jacob's Ladder Pediatric Rehabilitation, but the speaker will receive an honorarium and travel expenses for teaching this workshop. MPT may sell some PT-related DVD's at the course.  None of the DVD's are required for successful completion of the course; they are completely optional. 
NON-FINANCIAL DISCLOSURE: Some of the material in the course bibliography includes articles for which Mary Massery was an author or may have done research. Some of the material contained in the publications or research may have shaped or influenced Mary Massery's course material and may be discussed as part of the course.